Alpine Camp for Boys
Dates: Junior Camp: May 29–June 6; First Term: June 8–July 3; Second Term: July 6–31
Ages: Grades 1–9
Price: $2,900–$5,400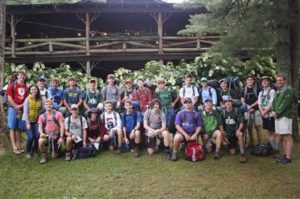 Alpine Camp for Boys is a Christian summer camp located in Mentone, Alabama, high atop Lookout Mountain. Since 1959, boys at Alpine have explored the massive rocks, rushing waterfalls, and deep woods surrounding the camp. During a summer at Alpine, your camper will make new friends, discover new interests, saddle a horse, climb a rock, build a camp fire, and above all learn to "act justly, love mercy, and walk humbly with our God."
Contact: summer@alpinecamp.com
Website: alpinecamp.com
Baylor School
Dates: June 4-July 27
Ages: varies
Price: varies
Baylor offers a full menu of residential camps and day camps with areas of focus being: business, reading, writing, sports, arts and outdoors. All the specific interests such as cheer, dance, art, running, rowing and mountain biking, maker-space and sports are also offered. Soccer, Lacrosse and Wrestling will offer residential camps combined along with day offerings. The campus will set the stage again for the award-winning Camp BizSmart, based out of Stanford University, to teach real-world business concepts and actual product development. The Walkabout Experience will also return with more capacity this summer. Join Baylor and the many other families who choose an unforgettable, best summer ever—at Baylor Summers!
Contact: (423) 757- 2616
Website: baylorsummers.com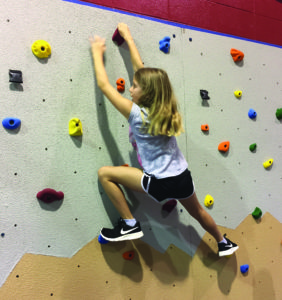 Belvoir Christian Academy
Dates: May 29-August 10
Ages: PK3 – Rising 8th grade
Price: $130 – $160
BCA's summer camp is designed to provide children who need summer childcare with a variety of engaging activities. Children will participate in gymnastics, sports training, computer classes and biblical studies, as well as enjoy water and bike days, movie and pajama days, theme days, and creative hands-on activities. Children also have free play time inside and outside on the campus playground. Pre-K has in-house activities that include visits from the Tennessee Aquarium, Bricks 4 Kidz, Creative Discovery Museum, Chattanooga Zoo, Angela's Angels athletic prep and gymnastics as well as visits from a petting zoo and a local chef and artist. Campers in 2nd through 8th grades go on field trips to various locales such as Coolidge Park, the Chattanooga Zoo, bowling and more. Camp hours are 7am-6pm with part-time options available.
Contact: admissions@bcalions.org
Website: bcalions.org
Boyd-Buchanan School
Dates: camp dates vary
Ages: 3-17
Price: $75-$200
Full-day and half-day camps are available. Programs focus on athletics, robotics, art, technology, musical theatre, academics, archery, and more. Programs promote skill development, creativity, social and intellectual growth, as well as boosting each camper's confidence. Boyd Buchanan Summer Programs emphasize participation, cooperation, learning, and fun in a safe, loving, Christian environment. Trusted and experienced camp counselors, faculty, and coaches are ready to help children make the most of their summer! Lunch and snack options available. Before/aftercare options also available.
Contact: (423) 505-9836
Website: bbschool.org/summer
Bright School
Dates: Monday-Friday June 4-August 3 (excluding July 2-6)
Ages: 3 (by August 1, 2018) to 8 (rising third grade)
Price: $200 weekly for full day; $150 weekly for half-day; $35 weekly for late care until 5:30 p.m.; $50 registration fee per child
Bright Days features enrichment activities with fun summertime experiences for preschool and young children. All activities, including water days and on-site field trips, take place at school and under the supervision of experienced teachers and staff. Children are grouped by age and get to know their counselors and fellow campers. A typical day includes opening ceremonies, nature exploration, team games, art projects, visits to the school library and reading time, and closing ceremonies with yoga. It's the quality of a Bright education in the summer! Lunch included.
Contact: summer@brightschool.com
Website: brightschool.com/summer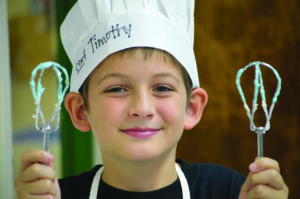 Chattanooga Christian School
Dates: varies
Ages: PreK-12 grade
Price: $150-$375
Day Camp at Chattanooga Christian School will incorporate art, games, water slides, sports activities, theme days and more! Before Care and After Care will be available. There are Full and half-day camp options too. Sample camps for young children: Musical Theatre, Princess, American Girl, Adventure, Robotics, Cooking, and Intro to Sports. Other exciting camps: Digital Music Composition, Mountain Biking, Pottery, Intro to Stage Choreography, Chattanooga Explorers, School of Rock and more. Even College Essay Writing for older students!
Contact: summer programs@ccsk12.com
Website: ccsk12.com/summer
Chattanooga Public Library
Dates: June 2-July 28
Ages: 0-18
Price: Free
Get ready to have the best summer with the kick-off of Make Play Read Learn 2018 all across the city! We are on our way to having more readers, learners, and makers in Chattanooga than ever before. Pick up an MPRL Passport and participate all summer for special programs, summer reading parties, and prizes for completers! Registration begins on Saturday, June 2 inside all of the library branches at the kick-off parties, or at any participating registration partners.
Contact: (423) 643-7700
Website: chattlibrary.org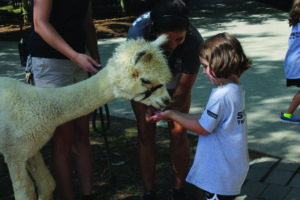 Chattanooga Zoo
Dates: Every week through June and July, excluding the week of July 4th
Ages: PreK-8th grade
Price: $155-$210
Go WILD at Camp ChattaZOOga! Each camp includes games, activities, animal meet and greets, behind the scenes tours, excursion to an educational partner and pool day! There is something for everyone at ZOO CAMP!
Contact: (423) 697-1322
Website: chattzoo.org
First Cumberland Presbyterian Church of Chattanooga
Dates: May 29-August 3
Ages: Kindergarten-8th grade
Price: Full Time ($975), Part-Time 3 days/week ($775), Part-Time 5 weeks ($700)
Day players is a safe and affordable place for your school-aged child to spend the summer. Since 1958, the Cumberland Youth Foundation through First Cumberland Presbyterian Church has been providing recreational programs for school-aged children in a positive Christian environment. Campers have the opportunity for spiritual development in a daily chapel time and small group time. Day players truly offer summer the way it should be–daily swimming, playing outdoor games like 4-square, kickball, capture the flag, and bound ball. Other great offerings include indoor activities, crafts and board games.
Contact: office@ rstcumberland.com
Website: firstcumberland.com/summer
Girls Inc. of Chattanooga
Dates: Elementary Session I: June 4-29; Session II: July 9-27 Teen Session I: June 11-29; Session II: July 9-27
Ages: 6-18
Price: $350
Girls Inc. Summer Camps provide intentional, hands-on, age-appropriate, interactive activities that develop and promote girls' strengths. Each camp is designed to inspire each girl to be healthy, educated, and independent. Avoid the summer learning melt, make new friends, enjoy fun field trips, swimming and more. Lunch and snacks are provided.
Contact: (423) 624-4757
Website: girlsincofchatt.org/camps
Girls Preparatory School
Dates: June 4-August 3
Ages: 4-14
Price: $150-$385, depending on the session
At GPS Summer Camp, a girl can be a girl! GPS offers more than 50 fun-filled camps, including a variety of traditional day, academic, art, and athletic camps. GPS Summer Camp provides an enriching environment for campers to make cherished friendships, strengthen their minds and bodies, and discover what they love to do!
Contact: summercamp@gps.edu
Website: gps.edu/summer
Grace Baptist Academy
Dates: June 4-August 3
Ages: 5-12
Price: $135/week
Camp Grace is a very active experience! The goal at Grace is to give campers a summer experience that they will never forget! Campers go on a field trip every day of the week! The campers also experience daily enrichment activities which include: science, art, writing, cooking, and computers. Grace also incorporates sports, group games, activities, and swimming.
Contact: campgrace@mygracechatt.org
Website: gracechatt.org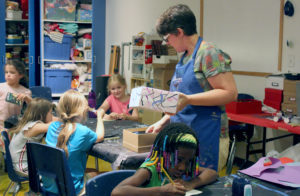 Hunter Museum of American Art
Dates: June-July
Ages: Pre-k, 6-8, 9-11, 12-14, and teens
Price:$230 for full-day camps, $184 for members/$115 for half-day camps, $92 for members
Creativity comes alive this summer with an art camp at the Hunter! Taught by professional artists and instructors. Camps at Hunter provide personal, hands-on art experiences with a 1 to 5 counselor-to-camper ratio, visits to the museum galleries, and a mini-exhibit of student artwork at the conclusion of each week's camp.
Contact: (423) 267-0968
Website: huntermuseum.org/summer-camp
Ivy Academy Environmental Charter School
Dates: Environmental Steward Summer Camp Session I: June 11-15; Session II: June 18-22; Camp Sasquatch: June 25-29
Ages: Rising 1st grade-9th grade
Price: $175
Each camp session is Monday-Friday from 9am-3pm. Every session is educationally geared toward the intended age group and will cover themes such as basic hiking and trail etiquette, observing nature, identifying local flora and fauna, mapping climate data, water conservation, ecology, earth's resources and energy conservation. There will be visits from local experts and park rangers and campers will go on a field study to Big Soddy Gulf to test the water quality.
Contact: acorn@ivyacademychattanooga.com
Website: ivyacademychattanooga.com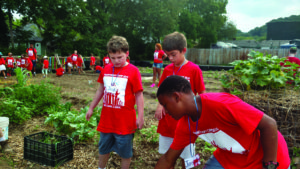 Jewish Federation and Chattanooga First Church of the Nazarene
Dates: July 23-27
Ages: Rising 1st grade-9th grade
Price: $125 , $110 for each additional sibling
Philanthropy Camp (grades 1-6) and Camp Tikkun Olam (grades 7-9) are one-week day camps designed to provide children with age-appropriate opportunities to "give back" to others and to understand the positive differences they can make in their community. Through hands-on activities, games, field trips, speakers, art and drama, campers will explore the concept of and the relationship between philanthropy, faith, family and community. These camps are joint programs of Chattanooga First Church of the Nazarene and the Jewish Federation of Greater Chattanooga.
Contact: (423) 493-0270
Website: jewishchattanooga.com
Language South
Dates: June 10-16
Ages: Entering 5th-10th grades
Price: Please call (423) 771-9137 for camp pricing and scholarships.
Teo and Emily Valdés, founders of Language South, are launching El Pueblo, Chattanooga's only overnight Spanish immersion camp for kids and teens. Teo and Emily are certified Spanish teachers with nearly 15 years of combined experience in summer youth programs. It is open to all levels, whether they're working on saying "hola" for the first time or developing their language skills to pass their AP Spanish exam. Campers will engage in typical camp activities like sports, art, and camp re songs as well as in activities specifically designed for learning language and culture. They will hear Spanish-language music, see art made by Spanish-speakers, and taste typical foods from Spanish-speaking countries.
Contact: emilyandteo@languagesouth.com
Website: languagesouth.com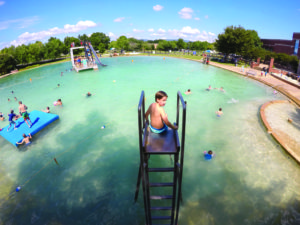 McCallie School
Dates: June 4-August 3
Ages: 5-18
Price: Price varies per camp. Please check website.
For over 100 years McCallie has offered the best summer camps in the region. 25 different camp options for boys and girls. Enrichment, Sports, Academic, Leadership. Day and boarding camps. Incredible counselors, amazing facilities, fun programs!
Contact: (423) 493-5886
Website: mccalliesummercamps.com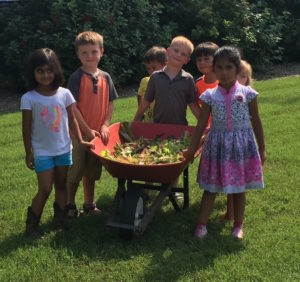 Montessori School
Dates: June 4-August 9
Ages: toddlers-middle school
Price: TBD
The beauty of Montessori is that it is the right "fit" for children with a wide array of personalities, temperaments, and learning styles. All children find joy in learning in an atmosphere of both cooperation and respect. The Montessori method works for families with a range of learning expectations. At Montessori School, the teachers and parents work together, between home and school, to help the children learn and develop to their fullest potential.
Contact: admissions@themontessorischool.net
Website: themontessorischool.net
Mountain Wisdom Camp
Dates: Young men: July 9-14; Young women: June 19-24
Ages: 12-17
Price: $550
Mountain Wisdom, Inc. is a non-profit organization committed to fostering healthy teens and families by providing fun-filled, educational and challenging outdoor adventures focusing on nature awareness and environmental conservation. Activities include hiking, archery, competitive games and rope courses. The boys will learn wilderness survival skills such as using tools, building fire, animal tracking, wild edibles, shelter building, and water purification. The girls will embark on a journey created to support young women as they move into adulthood. Empowered to lead with their unique gifts, these young men and women can make a difference in the world! Located in Tray Mt., near Hiawassee in North Georgia.
Contact: camp@mountainwisdominc.org
Website: mountainwisdominc.org
Privateer Yacht Club
Dates: Monday-Friday June 4-29; Wednesday-Sunday July 11-22
Ages: 8-17
Price: $300/Week. Scholarships Available
PYC offers weekly camps where the skills of sailing are taught. Students are given individual instruction in club owned sailboats. The emphasis is on safety and fun. Onshore, campers will meet new friends while being taught how to tie the most useful knots, rules of safe boating, and enjoy swimming, paddling, hiking and much more. Learning to sail their own boat across the lake and safely returning to shore gives your child increased self-esteem and confidence in their abilities. Most campers return year after year. Camp includes lunches, snacks & a T-shirt.
Contact: (423) 432-6501
Website: privateeryachtclub.org/info/pyc-youth-sailing
Southern Adventist University
Dates: June 18-20
Ages: 14+ (rising high school students)
Price: $150 day camp; $200 overnight
Specific camps are offered in each of the following areas: Automotive Repair; Business Entrepreneurship; Painting; Photography; Pre-Med; Psychology; Social Work and Missions; Vegetarian Culinary Arts; Women and Civic Engagement; Writing.
Contact: (423) 236-2781
Website: southern.edu/camps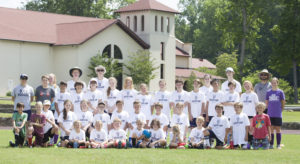 St. Andrew's-Sewanee School
Dates: Basketball Camp: May 29-June 1; Waterfalls and Swimming Holes: June 4-8; Soccer Camp: June 11-15; Appalachian Adventure: June 18-22; All-Sports Camp: July 2-3 & 5-6
Ages: Grades 1-11
Price: $100-$600
Make new friends, learn new skills, and discover new interests at SAS Summer. Summer is a great time to enjoy all that SAS has to offer. All camps are run by St. Andrew's-Sewanee faculty members. From half-day basketball camp to overnight adventures on the Appalachian trail St. Andrew's-Sewanee School has camps to fit everyone's interest.
Contact: info@sasweb.org
Website: sasweb.org/summer
St. Nicholas School
Dates: vary
Ages: 4-15
Price: $140/week; sibling discount
The St. Nicholas Summer Camp Program is a comprehensive school-age program licensed with the Hamilton County Department of Education. This program challenges and nurtures imagination encourages self-directed initiative and develops leadership skills in children. Involvement in age-appropriate group activities and exposure to diverse athletic and educational experiences are the foundation of the program. The 24-acre campus at St. Nicholas includes an outdoor swimming pool, 5 playground areas, gymnasium, soccer fields, gardens, a greenhouse, and beautiful green outdoor spaces.
Contact: (423) 899-1999
Website: stns.org
TechTown Foundation
Dates: Each week throughout June and July, with the exception of the week of 4th of July
Ages: 7-17
Price: $250
Each week offers a new and exciting Camp offering. TechTown Camps are each one week long. Parents may register their Young Innovators for a single week or multiple weeks!
Contact: contact@gotechtown.org
Website: gotechtown.org
Tennessee Valley Railroad Museum
Dates: Junior Full Day: May 29-June 2 or June 4-9; Teen Full Day: June 11-16; Teen Overnight: June 18-23 or June 25-30
Ages: 7-17
Price: $375-$1,100
TVRR Museum is proud to announce summer camps for many ages. The standard camp is geared towards high school-aged students and will include instruction on all aspects of railroading, including railroad terms, signals, how steam and diesel engines work, and the history of trains. There will also be a blacksmithing demonstration, field trips, and guest speakers. The junior camp will include instruction on all aspects of railroading, riding trains, craft projects, and games. Dress Code: Jeans, closed-toe shoes & a long sleeve shirt for in the shop. (Students may wear a short sleeve shirt during class and at lunch.)
Contact: (423) 894-8028
Website: tvrail.com
Townsend Atelier
Dates: week-long day camps June-July
Ages: 6-17
Price: $250
Get ready for a full week of art, fun, and creativity by spending your summer making ART. Townsend Atelier is offering five different one–week sessions for ages 6–17. Each session is thoughtfully designed and taught by professional artists and art educators. Age-appropriate, educational, and fun, each camp is chocked full of a variety of art techniques and materials ranging from painting to drawing, to sculpture, to printmaking and more. Campers will need to bring their own lunch each day. All materials are included in the camp fee. Each session is from 9am-3pm, M-F. Sign up for one week or for more!
Contact: (423) 266-2712
Website: townsendatelier.com
UTC Challenger STEM Learning Center
Dates: June 11-July 20
Ages: Kindergarten-8th grade
Price: $275/week
The Challenger STEM Learning Center and the Southeast Center for Education in the Arts conduct weekly summer programs that provide STEM and STEAM hands-on and project-based activities involving simulation space missions, coding, Lego robotics, engineering and arts design lab. Academies promote learning through Investigation, Discovery, Creating and Reflecting, and are delivered in a challenging and fun environment. Programs are provided on the university campus with some community field trips planned. Professionally licensed and experienced educators facilitate quality educational programs in small group settings for enhanced learning opportunities.
Contact: (423) 425-2284
Website: utc.edu/challenger-stem-learning- center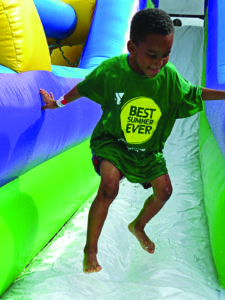 YMCA
Dates: May 30-August 4, one week sessions
Ages: vary
Price: $110/week for members and $150/week for non-members
YMCA Day Camps foster children's emotional, social, physical and creative growth through a range of interactive activities all while building relationships with counselors and staff who serve as role models every day. Camps provide a variety of activities from educational outdoor experiences to hands-on academic projects. Each week includes activities like swimming and field trips. YMCA Day Camp helps enrich lives by building assets. YMCA Camp Ocoee's resident camp program is offering kids enriching the learning experiences, such as friendships and accomplishments. Camp Ocoee offers a traditional, overnight camping experience which allows campers to participate in both land and water activities. Campers choose from a long list of activities to focus on each morning while spending the afternoons experiencing the camp activities as a cabin group.
Contact: (423) 266-3766
Website: ymcachattanooga.org or campocoee.com/camp/summer